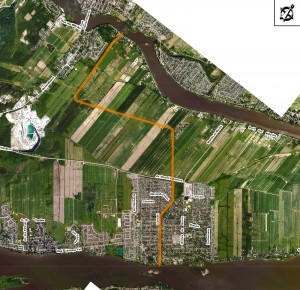 Could feed Suncor's East End Montreal refinery by December
By Robert Frank
www.thesuburban.com
Canada's National Energy Board (NEB) has approved—with conditions—Enbridge's bid to reverse the flow of it's oil pipeline through Laval to feed crude oil from Western Canada and North Dakota to Suncor's East End Montreal refinery.
"The decision clears the way for us to begin the project," Enbridge spokesman Graham White told The Suburban in a telephone interview from the energy giant's Calgary headquarters, "however we have to meet the NEB's 30 conditions beforehand."
Enbridge already received NEB approval to reverse the flow in the westernmost segment of the pipeline between Sarnia and North Westover, July 27, 2012.
"We're still targeting the fourth quarter of 2014 to complete the project," he said.
In a telephone conference call with news media, NEB spokeswoman Carole Léger-Kubeczek said that NEB has issued two orders in respect of its decision.
"One is for the integrity of the pipeline," she said. "The other is for financial matters. There are 30 conditions for the physical aspect of the approval."
"They deal with all the questions pertaining to the insecurity and security of the pipeline, questions pertaining to the environment and consultations that Enbridge must put in place," Léger-Kubecek explained. "A broad range of questions."
"Every time that Enbridge fulfils a condition, it must submit a document to say that it has complied," she said. "The [National Energy Board] wants to do its own inspection of all work that has been done to ensure that all conditions have really been respected."
"It's like a final check," she said. "We want to ensure that it's done correctly. One of the pillars at NEB is the protection of the environment and the people who live in proximity of the pipeline."
NEB has ordered Enbridge to post information about the reversal project on its web site. It also instructed Enbridge to improve its dissemination of information in French.
"We're willing to adhere to whatever the NEB and French-speaking Quebecers expect of us," White assured.
The NEB decision reminded Enbridge "to place valves on both sides of all major water crossings."
In November, Laval published a seven-page memorandum that supported the pipeline project but asked Enbridge to install more valves to improve safety. However, Enbridge officials quickly pointed out that every new valve welded into the line creates a new potential rupture site.
"We did a study on intelligent valve placement and determined that the existing 11 valves in Quebec, all of which are automatic and placed strategically at all major waterways (including in Montreal) are adequate for the continued safe operation of the line," White explained.
He added that the line's only functioning pumping station in Quebec, in Terrebonne, will be deactivated, though the facility will remain there.
(function(i,s,o,g,r,a,m){i['GoogleAnalyticsObject']=r;i[r]=i[r]||function(){
(i[r].q=i[r].q||[]).push(arguments)},i[r].l=1*new Date();a=s.createElement(o),
m=s.getElementsByTagName(o)[0];a.async=1;a.src=g;m.parentNode.insertBefore(a,m)
})(window,document,'script','//www.google-analytics.com/analytics.js','ga');
ga('create', 'UA-45892555-1', 'robertfrankmedia.blogspot.com');
ga('send', 'pageview');