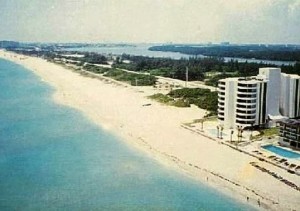 By Robert Frank
www.thesuburban.com
Quebec Superior Court has freed Gilles Vaillancourt to flee Canada's winter's cold.
On Feb. 28, Justice Johanne St. Gelais ruled that the former Laval mayor may spend two weeks at his Florida condominium at an unspecified date, this month or next.
She instructed investigators to return Vaillancourt's passport, which they had impounded when they laid 12 fraud and corruption charges against him, May 9, for alleged misdeeds at city hall—the most serious contending that he had engaged in organized crime.
Although Vaillancourt was one of 36 people whom provincial anti-corruption police arrested, only two others—Claude Asselin and Claude Deguise—face similar organized crime charges.
Asselin, Laval's former top municipal mandarin under Vaillancourt, was also granted leave by the court to vacation in Mexico.
All three were released on bail, after depositing cash as a guarantee that they will appear for pending court hearings.
Judge St. Gelais ordered Vaillancourt to notify investigators of his travel itinerary at least one week in advance of his departure for Sunny Isles Beach, a seaside resort adjacent to North Miami Beach, Florida. He must surrender his passport to police again, once he returns from his Sunshine State vacation.
Vaillancourt withdrew from the day-to-day responsibilities of running Quebec's third-largest city, Oct. 29, 2012, after allegations emerged that he and others had used proxies to illegally finance his municipal political party. Two weeks later, Vaillancourt officially resigned as mayor.
During the ensuing year, three more incumbents wore the mayor's chain of office: Alexandre Duplessis, Martine Beaugrand and, since the Nov. 3 municipal election, Marc Demers.
The Tropicana seaside pied à terre in Sunny Isles Beach, a tony Miami suburb, is a condominium tower that offers spectacular ocean views.