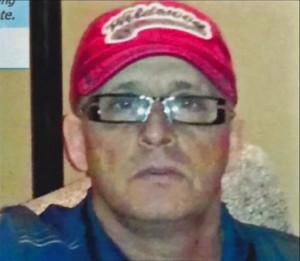 By Robert Frank
www.thesuburban.com
Laval Police have accused Laval resident Sylvain Leblanc, a 53-year-old local sport coach, of inebriating and sexually abusing at least six boys aged 14-17.
"Most of the sexual assaults occurred between August-October 2013," said Sgt.-Det. Claude Tessier. "He held parties at his home, where he gave the youth alcoholic drinks and [illicit] drugs."
"To reassure parents, Leblanc pretended to be a provincial police officer in charge of the Sûreté du Québec drug squad," the investigator added. "He was someone who fit in well. His acquaintances were shocked to learn of the accusations. Some of them found it hard to believe."
Sgt.-Det. Tessier said that Laval police received the first complaint, Dec. 16.
"Leblanc appeared in criminal court Dec. 23, where he was charged with sexual assault, sexual interference and sexually touching minors as well as trafficking in cannabis, hashish and [illegal] synthetic drugs," added Sgt. Frédéric Jean. "He was subsequently released on bail, with certain conditions, Jan. 10."
Sgt.-Det. Tessier said that he believes that other youth might have been victimized.
"If you were a victim or have information pertinent to this investigation, we urge you to contact us in confidence at [450] 662-4636 or medias.spc@ville.laval.qc.ca and mention file number LVL 131216-056," he asked, explaining that this could help to prevent a recurrence.
"We will ask the court to prohibit identifying any of the victims who come forward, because they are minors," Sgt. Jean added.
Sylvain Leblanc is a common name in Quebec. Sgt. Jean reminded the public that they should not confuse the alleged perpetrator with a highly respected Laval and provincial trampoline coach, who is not connected in any way with the alleged crime—other than happening to share the same name as the accused.
The court released Sylvain Leblanc on bail, Jan. 10, pending his trial, two-and-a-half weeks after Laval Police charged him with sex crimes against six boys, drug trafficking and impersonating a policeman.
"The accused had a Facebook page that supported his false claim to be a Sûreté du Québec police officer," said Sgt.-Det. Claude Tessier.