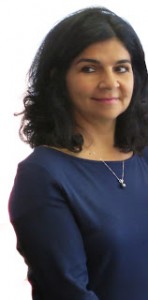 By Geneviève April
www.thesuburban.com
Composed of six women and 15 men, city council will be quite different, when its newly elected representatives convene for the new adminisration's first council meeting, Nov. 18.
The fact that there will be opposition members sitting around the table reflects a change from the previous administration, which adopted almost all its resolutions unanimously, without debate. Another major difference is that the council is now culturally diversified.
The prior city council was often criticized for being unrepresentative of Laval's population. Citizens will now see this in evidence at their city council as well.
Councillors of Italian, Greek, Lebanese and Haitian descent will now represent Laval citizens at city hall together with others of Canadian origins. This ought to shine a new light on cultural communities' needs and help address some problems that the city hitherto failed to address, such as the lack of services to the English community and cultural communities' isolation.
Ray Khalil in Sainte Dorothée, Aglaia Revelakis in Chomedey, Vasilio Karidogiannis in Abord à Plouffe, Paolo Galati in Val des Arbres, David DeCotis in St. Bruno, Jocelyne Frédéric-Gauthier and others will bring a new presence to City Hall, a change that ought to encourage all communities to participate more actively in municipal political life.
Action Laval's Aglaia Revelakis trounced her opponents in Chomedey, where she garnered nearly as many votes as all her opponents combined.
(Photo © Robert Frank)
Mouvement lavallois' Ray Khalil will represent Sainte Dorothée for the next four years.
(Photo © Geneviève April)
(function(i,s,o,g,r,a,m){i['GoogleAnalyticsObject']=r;i[r]=i[r]||function(){
(i[r].q=i[r].q||[]).push(arguments)},i[r].l=1*new Date();a=s.createElement(o),
m=s.getElementsByTagName(o)[0];a.async=1;a.src=g;m.parentNode.insertBefore(a,m)
})(window,document,'script','//www.google-analytics.com/analytics.js','ga');
ga('create', 'UA-45892555-1', 'robertfrankmedia.blogspot.com');
ga('send', 'pageview');