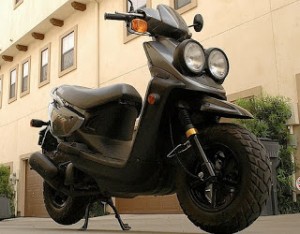 Police asking more victims to come forward


By Robert Frank
www.thesuburban.com
Laval police arrested an 18-year-old man, Sept. 18, who had been accosting female joggers in the Ste. Rose district during the preceding five weeks.
"He drove around a scooter along the bicycle paths along des Rossignols and des Oiseaux," Const. Nathalie Lorrain told The Suburban. "He would pass them to check them out, then turn around and slow down behind them before grabbing their bottoms for a length of time, then departing."
"Some of the victims noted his license plate number, which permitted us to track him down," she said. "Thus far all of his crimes were committed in the same area, against victims of various ages, but it could have happened elsewhere as well."
"That kind of a crime is indicative of a pattern, similar to a sex offender on the prowl, so we think that there might be other victims," Const. Lorrain added. "We're asking other women to come forward to police if they have had a similar experience."
She said that the man wore a full-face helmet which concealed his features.
According to Sgt. Frédéric Jean he drove a black, Yamaha YW-50 moped—a low-power motorcycle that can be driven by youth as young as 14 years of age.
Molester stalked joggers riding a black Yamaha YW-50 scooter similar to this one.
(function(i,s,o,g,r,a,m){i['GoogleAnalyticsObject']=r;i[r]=i[r]||function(){
(i[r].q=i[r].q||[]).push(arguments)},i[r].l=1*new Date();a=s.createElement(o),
m=s.getElementsByTagName(o)[0];a.async=1;a.src=g;m.parentNode.insertBefore(a,m)
})(window,document,'script','//www.google-analytics.com/analytics.js','ga');
ga('create', 'UA-45892555-1', 'robertfrankmedia.blogspot.com');
ga('send', 'pageview');