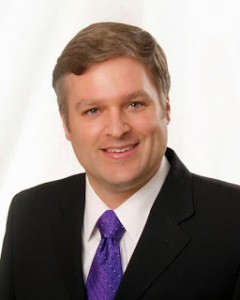 By Robert Frank
www.thesuburban.com
Giving taxpayers access to the information that they've paid for has been Marc-Aurèle Racicot's life.
The Laval lawyer worked in the federal Information Commissioner's office, then moved to Edmonton where, for several years, he taught lawyers at University of Alberta how to develop access to information programs.
Racicot believes that rot sets in when government officials can operate without public scrutiny. Now he is campaigning for mayor, so he can use his experience to lift the veil on Laval's secrecy-prone city hall.
"I want to disclose," he told The Suburban in an interview. "We have to be proactive with information, rather than wait until someone comes along and asks. That way, there will be no backroom deals, just simplicity, honesty, integrity and accountability."
"Providing all the reports—even the ones that you're uncomfortable showing—makes it more difficult to make decisions," acknowledged Racicot, who coauthored a book on transparency with serial whistleblower, retired army Col. Michel Drapeau. "In the end, though, at least there will have been a debate on the issue."
Nasty surprises lurking
Racicot also intends to hire an independent review officer who will take citizens' complaints, if he's elected, Nov. 3. "He will be able to take action, if need be, to ensure that the city's administrative machine remains clean," he said. "I expect that there will be a lot of surprises awaiting whomever is elected mayor."
Racicot observed that Quebec's access to information process has a long way to go to match the federal government's relative openness.
"Public bodies have to interpret the law to make access to information their first priority," he explained, noting that cities fall under the province's information freedom laws. "Here, the initial reflex is to refuse [a request for information]."
Like his independent opponent for mayor, Jacques Foucher, Racicot is running an austere campaign that eschews a political party process that he believes ingratiates elected officials to their erstwhile backers.
"I'm not collecting money," he declared, preferring to campaign through his facebook page rather than put up posters. "People don't support you for free. After you're elected, they want something in return: Perhaps an appointment [to public office]. Perhaps a permit. As an independent, I answer only to myself."
Racicot concluded by citing former Washington Post managing editor and United States ambassador to the United Nations James Russell Wiggins:
"By whatever method a given people proceed, it is clear that the effectiveness by which citizens enjoy the right to know about their government, in the end, will depend not only on the laws but on the genius of the people, the climate of the times, and the extent that those who govern acknowledge that they are indeed the servants and not the masters of the governed."
Last-minute candidate Marc-Aurèle Racicot wants city hall wide open to public scrutiny.
(function(i,s,o,g,r,a,m){i['GoogleAnalyticsObject']=r;i[r]=i[r]||function(){
(i[r].q=i[r].q||[]).push(arguments)},i[r].l=1*new Date();a=s.createElement(o),
m=s.getElementsByTagName(o)[0];a.async=1;a.src=g;m.parentNode.insertBefore(a,m)
})(window,document,'script','//www.google-analytics.com/analytics.js','ga');
ga('create', 'UA-45892555-1', 'robertfrankmedia.blogspot.com');
ga('send', 'pageview');