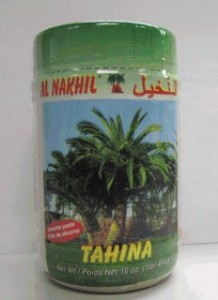 By Robert Frank
www.thesuburban.com
Clic International has voluntarily recalled three of its tahina (sesame paste) products produced in Lebanon, because they might be contaminated with salmonella bacteria.
According to the Canadian Food Inspection Agency (CFIA), no one has thus far fallen ill after consuming these products, which were sold in Quebec and Ontario.
"Food contaminated with Salmonella may not look or smell spoiled," the federal food regulator said in a statement.
"Consumption of food contaminated with these bacteria may cause salmonellosis, a foodborne illness," CFIA explained. "In young children, the elderly and people with weakened immune systems, salmonellosis may cause serious and sometimes deadly infections."
"In otherwise healthy people, salmonellosis may cause short-term symptoms such as high fever, severe headache, vomiting, nausea, abdominal pain and diarrhea. Long-term complications may include severe arthritis."
CFIA and Clic are warning the public not to consume any of the following potentially tainted products:
• Clic sesame paste/tahina in 454g or 907g containers bearing lot number 1212/13
• Al Nakhil sesame paste/tahina in 454g containers bearing lot number 1432/12
More information about food poisoning is available on the CFIA website.
Federal authorities are warning consumers not to eat these three products.
(function(i,s,o,g,r,a,m){i['GoogleAnalyticsObject']=r;i[r]=i[r]||function(){
(i[r].q=i[r].q||[]).push(arguments)},i[r].l=1*new Date();a=s.createElement(o),
m=s.getElementsByTagName(o)[0];a.async=1;a.src=g;m.parentNode.insertBefore(a,m)
})(window,document,'script','//www.google-analytics.com/analytics.js','ga');
ga('create', 'UA-45892555-1', 'robertfrankmedia.blogspot.com');
ga('send', 'pageview');