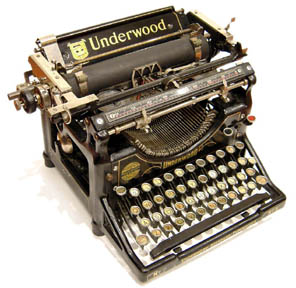 What kind of writer are you right now?
By Tracey Arial
The answer to that question sometimes determines how you will act.
Each of us encompasses many types of writers. If you can take on the identity of a different kind of writer, even temporarily, sometimes you can eliminate writer's block or other frustrations.
Here are the writer identities I tend to take on, one after another, as a project evolves:
dreamer (this is when I'm thinking or talking about writing something but haven't yet set pen to paper);
detective (this is when I get caught up in research, which happens all the time);
news hound (this is when I'm really caught up in what's happening right now);
gossiper (this is when I comment on, critique and discuss characters and events);
practical doer (this is the person who is totally focussed on completing a specific task within a tight deadline);
word enthusiast (this is when I keep rewriting the same sentences using different words, and yet am never satisfied);
imagineer (this is when I get so caught up in my work that the story seemingly writes itself);
legal eagle (this is when I'm thinking about libel, contracts, copyright or any of the other complicated legal questions writers sometimes have to tackle. As a kid, I always wanted to be a lawyer, so taking on that role temporarily helps me fulfill a childhood dream and takes away some of the angst); and
caring bureaucrat (this is the role I take on to think about billing, governance, editing and other tasks I normally don't like. I served as a bureaucrat in the Australian, Florida and Ontario governments and it was very saw how helpful having people who care in these roles can be. Temporarily becoming one of those heroes can be very satisfactory.)
Each of these roles has both positive and negative connotations. By thinking of myself taking on the positive attributes of the next writer identity in the list, I can often get past whatever block by just taking on the role of a different type of writer.
(function(i,s,o,g,r,a,m){i['GoogleAnalyticsObject']=r;i[r]=i[r]||function(){
(i[r].q=i[r].q||[]).push(arguments)},i[r].l=1*new Date();a=s.createElement(o),
m=s.getElementsByTagName(o)[0];a.async=1;a.src=g;m.parentNode.insertBefore(a,m)
})(window,document,'script','//www.google-analytics.com/analytics.js','ga');
ga('create', 'UA-45892555-1', 'robertfrankmedia.blogspot.com');
ga('send', 'pageview');