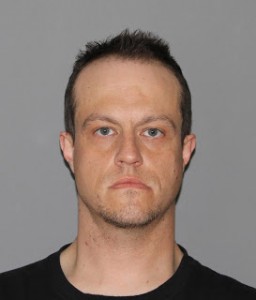 By Robert Frank
www.thesuburban.com
After arresting Champfleury district resident Jean François Mayrand, 33, April 25, following an Internet sting operation, Laval police are appealing for the public to help them identify pubescent Laval girls whom he might have preyed upon.
"The man was accused of trying to lure a 13-year-old girl into having sex with him," Sgt. Frédéric Jean said in an interview. "He offered money in exchange for [sexual] touching and arranged a meeting around noon at Carrefour Laval, but the person with whom he was communicating was in fact a female Sûreté du Québec officer."
He added that the accused "had attempted to have sex with other victims on Laval territory."
The man appeared in court, April 26, and again at a bail hearing which lasted more than three hours, April 29.
Detectives told the judge that they found binoculars in Mayrand's bedroom, when they searched his home facing Champfleury Park and Envolée elementary and pre-school, which is frequented by nearly 500 children.
They also reported that they found a shirt with the word 'Police' printed on it, as well as a fake telescopic baton, two pairs of handcuffs, and three pellet guns that look similar to police pistols. He also had a police duty belt and balaclava, they said. During the hearing, Mayrand claimed that he owned the items in order to play police with his daughter.
Police have also laid child pornography charges against Mayrand.
Judge Marie-Suzanne Lauzon released Mayrand at the conclusion of his bail hearing, pending his criminal trial, on condition that he not visit any public places where he might encounter children, or have any device that would give him access to the Internet. He also must remain at home from 9 p.m.-7 a.m., report weekly to police, try to find a job and seek help to overcome drug addiction.
Laval detectives indicated that they are skeptical of Mayrand's account, and believe instead that he has approached other young girls seeking sexual favours.
They are urging anyone who might have information about potential victims who might have been in contact with Mayrand to call the Laval police confidential tip line at [450] 662-4636, or dial 911 and mention file number LVL 130416 073.
In another, unrelated case, last month, Laval police laid 27 new charges against a man who had defrauded Laval seniors, after The Suburban published a report in which police asked other victims to come forward.
Jean-François Mayrand was previously convicted for fraud. Police said that they found dozens of credit card blanks and two electronic payment terminals when they raided his home to search for evidence of sexual misconduct with minors.
(function(i,s,o,g,r,a,m){i['GoogleAnalyticsObject']=r;i[r]=i[r]||function(){
(i[r].q=i[r].q||[]).push(arguments)},i[r].l=1*new Date();a=s.createElement(o),
m=s.getElementsByTagName(o)[0];a.async=1;a.src=g;m.parentNode.insertBefore(a,m)
})(window,document,'script','//www.google-analytics.com/analytics.js','ga');
ga('create', 'UA-45892555-1', 'robertfrankmedia.blogspot.com');
ga('send', 'pageview');