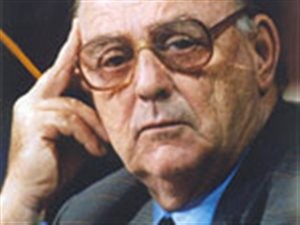 By Robert Frank
www.thesuburban.com
Early last week news came from southern France that the Lavals first mayor, Jean-Noël Lavoie, passed away near Cannes, March 17, at the age of 85.
Lavoie, an ardent municipal-merger advocate, started the ball rolling when he was mayor of l'Abord à Plouffe. He orchestrated the town's amalgamation with neighbouring municipalities Renaud and St. Martin which created the city of Chomedey, and became Chomedey's first mayor in 1961.
The following year he founded the bilingual weekly newspaper Citizen of Île Jésus as well as the Regroupement Municipal de l'Île Jésus, which promoted even bigger municipal mergers.
After Quebec municipal affairs minister Pierre Laporte decided to consolidate all 14 of the island's towns into the province's third-largest city, on Aug. 16, 1965, the mayors and aldermen of its former municipalities voted unanimously for Lavoie to serve as mayor until the newborn city's first election, Nov. 7, 1965.
A notary by profession, Lavoie also had a distinguished career as a provincial politician. He was elected on the Liberal party ticket in 1960, and represented the Laval riding in the Quebec legislature until 1981. He served as speaker of the National Assembly from 1970-1976, where the procedural reforms that he introduced in 1973 became known as the Code Lavoie.


After Premier Robert Bourassa resigned in the wake of the Parti Québécois victory in 1976, Lavoie served as leader of the official opposition until 1979.
In 1998, he published La saga de Laval, a history of the city that he helped to found.
In 1991, Lavoie was recognized for his accomplishments with the Order of the Pleiades—an honour bestowed by a Luxembourg-based association of French-speaking parliamentarians. The following year, he was invested as a member of the Order of Canada.
Jean-Noël Lavoie
(function(i,s,o,g,r,a,m){i['GoogleAnalyticsObject']=r;i[r]=i[r]||function(){
(i[r].q=i[r].q||[]).push(arguments)},i[r].l=1*new Date();a=s.createElement(o),
m=s.getElementsByTagName(o)[0];a.async=1;a.src=g;m.parentNode.insertBefore(a,m)
})(window,document,'script','//www.google-analytics.com/analytics.js','ga');
ga('create', 'UA-45892555-1', 'robertfrankmedia.blogspot.com');
ga('send', 'pageview');