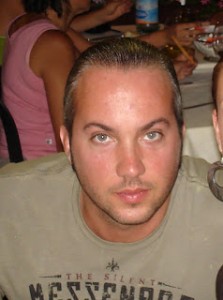 Witnesses could help bring killers to justice
By Robert Frank
www.thesuburban.com
Five years after Jeremy Brick was gunned down outside his Chomedey residence, Laval police detectives announced, March 22, that fresh tips have narrowed their investigation to a handful of key people whom they believe were directly involved in Brick's death.
The 29-year-old died in the parking lot of his home at 1992 100th Avenue, during the night of March 21, 2008.
"He suffered multiple gunshot wounds and was pronounced dead at the scene," Sgt. Frédéric Jean told The Suburban in an interview.
"The new information has greatly advanced the investigation and oriented it toward a few individuals," he said. "We believe that, for a variety of reasons, some of the witnesses whom we met following Jeremy Brick's death might not have given us the full information—and some didn't give any."
"We're asking them to come forward now to share any information that they might have," Sgt. Jean explained. "Now that five years have passed, we believe that things have changed and perhaps some of these people will be more forthcoming."
"Even if they have already met with detectives, we're asking them to call us back to assist us in this investigation," he implored, asking them either to call Laval's confidential police hotline [450] 662-4636, or dial 911 and mention file LVL 080321-010.
Sgt. Jean noted that although a monetary reward was offered immediately after Brick's death for information that would help investigators, "at this time there is no reward."
Jeremy Brick
(function(i,s,o,g,r,a,m){i['GoogleAnalyticsObject']=r;i[r]=i[r]||function(){
(i[r].q=i[r].q||[]).push(arguments)},i[r].l=1*new Date();a=s.createElement(o),
m=s.getElementsByTagName(o)[0];a.async=1;a.src=g;m.parentNode.insertBefore(a,m)
})(window,document,'script','//www.google-analytics.com/analytics.js','ga');
ga('create', 'UA-45892555-1', 'robertfrankmedia.blogspot.com');
ga('send', 'pageview');