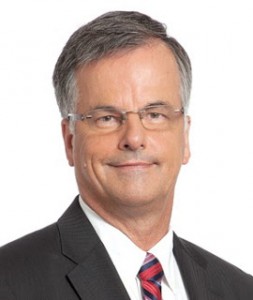 Vows to oppose Bill 14 provisions
By Robert Frank
www.thesuburban.com
Chomedey residents are concerned about Quebec government plans to smash longstanding linguistic peace by setting up a political police to enforce language restrictions, and by preventing cities from serving their citizens in any language other than French, Guy Ouellette told The Suburban in an interview.
"I often tell my colleagues in the National Assembly about Chomedey's uniqueness," recounted the riding's representative in the Quebec legislature. "For so long, it was the poorest riding in the province. In the same city, Vimont was the fifth-richest."
"It's multicultural here," he observed. "There are 44 different communities in Chomedey, and every one of them is unique: You can see a burka and many other different things on the street. Greek and Portuguese churches are packed during every service."
"If you arrive from Rouyn-Noranda and go to shop at Adonis or Sami, you might be shocked," he continued. "But to us it's normal: Everyone smiling, getting along and living in peace together. It's mutual respect."
"There are immigrants in St. Rose who arrived in Chomedey in the 1960s and had to work very hard to make a new life here. They didn't get a chance to learn French, but their children are multilingual."
Ripping Quebec asunder
"Now the Parti québécois wants to set up a political police and new language criteria that will divide people more," Ouellette complained. "It's in the PQ's DNA to drive people apart."
"We won't play in that movie," he vowed. "We won't let [Bill 14] pass in the National Assembly if they don't respect the rights of everyone. We have to live together as a society. We're there for all Quebec citizens, not just part of the population."
Ouellette is concerned about how Péquiste policies have emboldened a handful of language activists to try to stop Laval from serving its citizens in any language other than French.
"I was talking to the mayor [Alexandre Duplessis] regarding the literature that the city sends to its citizens," he said, following the city council meeting, Jan. 14. "Mr. Coupal [a language activist] raises his hand and makes everyone uncomfortable. Henceforth, if you want something in English, you will have to ask for it expressly."
"We, as a majority, have to ask ourselves whether we're doing good," Ouellette asserted. "We have to be unafraid of making decisions that are in the public interest."
"Bill 101 is the law and we have to follow it, despite the rights of others?" he asked rhetorically. "That's not the sort of society that we want to live in. We want to have an open society that fosters respect."
"The law is the law, but the rights of the people and the Charter of Rights are also impairtant."
"The reason for our social problems as Quebecers is not that we are lost but that we are still in the midst of trying to define what will be our future," Ouellette explained.
"You see activists taking their pots into the streets and putting on a red, green or white square and making some noise, but over 75 percent of the population is not there."
"We lost something along the way while trying to define ourselves, and those activists—who are louder than the others—are trying to take advantage of it."
Chomedey's Guy Ouellette is Laval's longest-serving MNA. Before the Liberal party's labour critic was elected six years ago, he served with the provincial police in the war against criminal motorcycle gangs that had infiltrated Quebec.
(function(i,s,o,g,r,a,m){i['GoogleAnalyticsObject']=r;i[r]=i[r]||function(){
(i[r].q=i[r].q||[]).push(arguments)},i[r].l=1*new Date();a=s.createElement(o),
m=s.getElementsByTagName(o)[0];a.async=1;a.src=g;m.parentNode.insertBefore(a,m)
})(window,document,'script','//www.google-analytics.com/analytics.js','ga');
ga('create', 'UA-45892555-1', 'robertfrankmedia.blogspot.com');
ga('send', 'pageview');