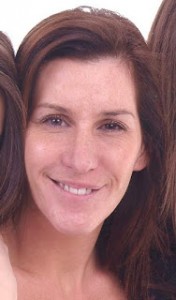 By Robert Frank
www.thesuburban.com
Laval police are asking for the public's help in finding a 33-year-old woman who disappeared on Dec. 3, and has not been heard from since.
Const. Nathalie Lorrain, said that Julie Gewelt is a five-foot-seven tall, French-speaking white woman with brown hair and eyes, who weighs about 95 lbs.
"Ms. Gewelt might be experiencing problems related to drug consumption," she added. Const. Lorrain asked anyone who has any information that could help to locate Ms. Gewelt to call the Laval police confidential tip line without delay at [450] 662-INFO (4636) or dial 911 and mention file LVL 121203 074.
Julie Gewelt
(function(i,s,o,g,r,a,m){i['GoogleAnalyticsObject']=r;i[r]=i[r]||function(){
(i[r].q=i[r].q||[]).push(arguments)},i[r].l=1*new Date();a=s.createElement(o),
m=s.getElementsByTagName(o)[0];a.async=1;a.src=g;m.parentNode.insertBefore(a,m)
})(window,document,'script','//www.google-analytics.com/analytics.js','ga');
ga('create', 'UA-45892555-1', 'robertfrankmedia.blogspot.com');
ga('send', 'pageview');