"More collaboration, less partisanship needed"
Quebecers want their politicians for focus more on policy and less on positioning for power, Gilles Ouimet told The Suburban.
"We're constantly fighting and insisting on the party position," Ouimet, who resigned as MNA for Fabre riding in Laval, Aug. 24, said in an interview.
The former bâtonnier of the Quebec Bar said that he tossed his hat in the ring in 2012 to make politics more collaborative.
"I pushed to reform the way we do politics, but unfortunately I wasn't there long enough," he said.
Ouimet downplayed the pivotal role that he played while in office in garnering all-party support in the National Assembly to fast-track reforms that increased the limit Quebecers can sue for in small claims court.
Parties passé
"What's important for me is that it was a collective effort," he said. "Responsible, good-government proposals are the concern of all parties. We ought to be able to implement good ideas, regardless of which party they originate from. That's why I'm not a big fan of the partisan approach. It might explain why I didn't fit in."
For the time being Ouimet remains a member in good standing of the Quebec Liberal party.
"I might not renew [my membership] when it expires, but the reality is that I'm not against the Liberal party or any position of the government," he said. "I'm just not a big fan of parties, except when you have specific issues, like for the Parti québécois on the question of separation of Quebec, which is really at the root of that party."
He also punctured rumours that he had quit because he wasn't given a cabinet post in the Couillard government.
"Much has been made about the fact that I wasn't called to cabinet, but the main reason that I'm leaving is an unplanned seven-month-old baby," Ouimet explained. "Had I known, I would never, never have become a candidate to run in the last election. With a young family, I don't want to spend the time commuting between Montreal and Quebec City."
He said that it is now up to younger politicians to achieve the shift to a more respectful, non-partisan approach.
"I figured that it would take ten years to change the way we do politics," he estimated.
"It would nice to have a new generation of politicians like Véronique Hivon," Ouimet continued. "She's probably the one most identified with this new approach, exemplified by the non-partisan way she worked on the dying with dignity issue, but there are others. Now it's time for the younger generation to get involved and make it happen."
Bar fight
Ouimet acknowledged that he's closely monitoring the leadership crisis at the Quebec Bar. On July 1, it removed Ouimet's successor, Lu Chan Khuong from her position as batonnière, after allegations that she had been caught shoplifting at a Simons clothing store in Laval came to light.
Though he declined to say whether he's contemplating returning to his old haunt, he didn't rule it out.
"I'm not pleased either with Khuong or how the board handled it, so I'm very critical of that," he concluded. "For the rest, we'll see. The only way is to have a general election. We'll see if that happens."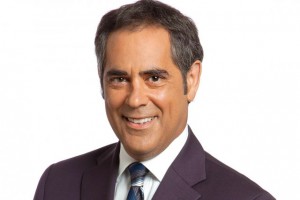 "We need to change the way we do politics," said former Fabre MNA Gilles Ouimet.