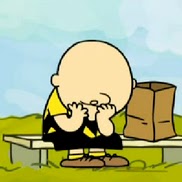 Le Cercle des journalistes de Montréal condamne sans réserve l'acte de terrorisme commis aujourd'hui à Paris et exprime sa solidarité avec les victimes d'assassinat odieux perpétré de sang-froid y compris les journalistes et caricaturistes de Charlie Hebdo. Il exprime ses condoléances les plus profondes à leur proches et réaffirme son appui à la liberté d'expression.
Robert Frank
Président du conseil d'administration
Cercle des journalistes de Montréal
The Montreal Press Club condemns without reservation the terrorist act today in Paris, expresses its solidarity with those heinously murdered in cold blood including the journalists and cartoonists of Charlie Hebdo. It expresses its deepest sympathy to their families and re-affirms its commitment to freedom of expression.
Robert Frank
Chairman
Montreal Press Club