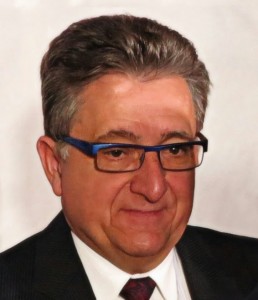 Some cities soon to hit one-to-one pensioner-to-worker ratio
By Robert Frank
www.thesuburban.com
According Jean Rousselle, the arithmetic is simple—and ominous.
"Twenty years ago, there were a lot more workers for every retiree," the representative for Vimont told the National Assembly, Sept. 18. "Now there are far fewer, and this low number will continue to decrease."
"Today, there are three workers for every retiree," he reported, "and in some cities there will soon—very soon—be [only] one worker for every retiree."
Rousselle recognized that the drastic measures that Quebec envisages might seem unfair, but that the deprivation pales in contrast to the prospect of the province's pension plans going bankrupt.
"I have received a lot of phone calls and electronic mail messages from my former brothers and sisters at the Laval Police service," he acknowledged.
"As of Dec. 31, the combined deficit of all pension plans was $3.9 billion," Rousselle observed. "We can no longer remain indifferent to this situation."
"The current upturn in markets is a wise time to make this move," he urged.
Rousselle explained that two-thirds of pension plans, which used to be funded by workers' contributions, today depend on uncertain stock market investments.
"That makes them extremely vulnerable to the vicissitudes of the market," he warned. "Several underfinanced pension funds that are already struggling [to meet their commitments] might not survive another stock market rout like the one that we saw in 2008. Simply put: those pensions are in jeopardy."
"Today's economic and demographic scenario can no longer support the status quo," Rousselle said. "Today's pension plans are based on a bygone era of sustained growth, high yield and lower life expectancy."
He said that the Liberal government wants to pass a law that will create a stabilization fund that would buffer pensioners from the impact of a potential stock market crash and other unpredictable financial crises.
"That's why we absolutely have to move forward with Bill 3, to provide for the [financial] security of our seniors as well as today's workers future needs," Rousselle asserted, "rather than burden our children with the problem because we failed to act. This draft law is an act of social responsibility."
He said that beats postponing dealing with a problem that, until now, no politician has had the will to grapple with.
(function(i,s,o,g,r,a,m){i['GoogleAnalyticsObject']=r;i[r]=i[r]||function(){
(i[r].q=i[r].q||[]).push(arguments)},i[r].l=1*new Date();a=s.createElement(o),
m=s.getElementsByTagName(o)[0];a.async=1;a.src=g;m.parentNode.insertBefore(a,m)
})(window,document,'script','//www.google-analytics.com/analytics.js','ga');
ga('create', 'UA-45892555-1', 'auto');
ga('send', 'pageview');
Vimont MNA Jean Rousselle
(Photo © Robert Frank)