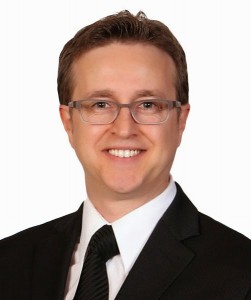 Galati out; Trottier joins Action Laval


By Robert Frank
www.thesuburban.com
Action Laval announced Friday that Paolo Galati, the St. Vincent du Paul city councilor, "is no longer part of this political organization." Also out is his political attaché Emilio Migliozzi.
Galati, who was elected Nov. 3, had served as leader of Action Laval's caucus in city council until a July 10 news conference, when the party announced that Chomedey Councilor Aglaïa Revelakis would succeed him as opposition leader.
"The reason given to me as chief of staff of the official opposition is that they didn't agree on certain points," Jean Desautels told The Suburban.
The Suburban was unable to reach Galati, who is currently on vacation in Italy, to find out whether this would mean that he will also vacate his seat as a city councilor or continue to represent St. Vincent de Paul as an independent.
"I am very saddened because I was told that Mr. Trottier was not interested in working with me," Migliozzi said in an interview.
"I was the one who suggested that he join our party in October, which would have been a more opportune time, strategically. The fact that he jumped in as hastily as he did is questionable. I will certainly continue to be involved in municipal politics," he vowed.
"The opposition at city hall needs to have a voice," Revelakis told The Suburban in an interview, before word broke of Galati's ouster. "I am the person who has been designated by Action Laval leader Jean-Claude Gobé to be that voice at city hall."
Gain one, lose one
Former independent Fabreville Councilor Michel Trottier also used July 10 news conference to announce that he had joined Action Laval. Trottier had campaigned successfully on the virtues of electing independent councilors during last year's municipal vote.
"This is the beginning of a new start for the official opposition," said Revelakis. "We encourage and invite anyone else to feel free to join us. We will be able to listen and work with everyone in Laval and be here for everyone."
The attendance of another defeated mayoral candidate, Claire Le Bel, at the news conference sparked rumors that she might join Action Laval. However, Revelakis downplayed Le Bel's presence.
"She was there to support her friend," Revelakis declared. "We acknowledged her presence at the news conference and we also explained that the reason she was there is that she is a friend of Michel Trottier, who joined our party."
Speaking on behalf of Mayor Marc Demers, his spokesman François Brochu questioned Trottier's scruples in abandoning his political independence.
"We think that his decision calls into question the consistency of his convictions," said Brochu. "He called emphatically for city councilors to remain independent, and often said that political parties should be rejected, and based part of his campaign on that theme."
"We'd love to know what the voters think—those to whom he promised independence and absolutely no association with Jean-Claude Gobé's party, whose candidate finished in third place in [Trottier's] district," Brochu mused.
"Either he has flexible or changeable principles or he'll say anything [to get elected]," Brochu concluded.
(function(i,s,o,g,r,a,m){i['GoogleAnalyticsObject']=r;i[r]=i[r]||function(){
(i[r].q=i[r].q||[]).push(arguments)},i[r].l=1*new Date();a=s.createElement(o),
m=s.getElementsByTagName(o)[0];a.async=1;a.src=g;m.parentNode.insertBefore(a,m)
})(window,document,'script','//www.google-analytics.com/analytics.js','ga');
ga('create', 'UA-45892555-1', 'auto');
ga('send', 'pageview');
Paolo Galati
Aglaïa Revelakis
(Photo © Robert Frank)
Michel Trottier
Emilio Migliozzi