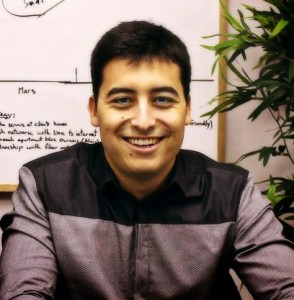 By Gabrielle Fahmy
www.thesuburban.com
Wishing to inject much-needed competition into Quebec's telecommunications market, Île Perrot resident Jacob Molina, a third-year student at University of Montreal's École des hautes etudes commerciales, teamed up with three fellow students to found a telecommunication company called Mako, eight months ago.
"We have one of the highest bills in Canada when it comes to telecommunications," said Molina. "We figured as consumers, it's not fair to only have the choice between a few big providers who take advantage and charge exorbitant fees."
Mako's goal is to offer quality wireless high-speed Internet access for 50 per cent of the price charged by companies like Bell or Videotron, something that Molina says Mako will achieve through its patented technology.
''We're using equipment that's not very costly and we're completely independent, in terms of our network,'' said Molina.
The objective is to build towers throughout the island of Montreal to deliver wireless Internet service. For now though, there's only one tower at the corner of St. John Boulevard and Hymus in Pointe Claire, which serves a five kilometre radius.
"Two other team members of our full-time group are engineering students at University of Montreal's École polytechnique who are working full time to perfect the technology," Molina added.
Molina admits that he wouldn't be where he is today were it not for a brand-new initiative to encourage student entrepreneurship. Through Startup Campus, the first program of its kind in Quebec, he received coaching, a $10,000 bursary and access to potential investors.
Mako was one of only three businesses handpicked to be a part of the program. Molina said that the competition was stiff.
Patrick Jamati, co-founder of Startup Campus, said that it was Mako's technology and growth potential which impressed him.
"Unfortunately, it's very difficult for these kind of young businesses to get a loan at the bank," said Jamati. "But many success stories start with students. Everyone knows about Facebook to name just one example. And we're looking for the next big thing."
The final pitch is slated for May 1, when Molina and the rest of the team will find out whether venture capitalist firms will invest in their company.
Jacob Molina is a third year entrepreneurship and marketing student at HEC Montreal. He is the founder and CEO of Mako Communications.
(function(i,s,o,g,r,a,m){i['GoogleAnalyticsObject']=r;i[r]=i[r]||function(){
(i[r].q=i[r].q||[]).push(arguments)},i[r].l=1*new Date();a=s.createElement(o),
m=s.getElementsByTagName(o)[0];a.async=1;a.src=g;m.parentNode.insertBefore(a,m)
})(window,document,'script','//www.google-analytics.com/analytics.js','ga');
ga('create', 'UA-45892555-1', 'robertfrankmedia.blogspot.com');
ga('send', 'pageview');