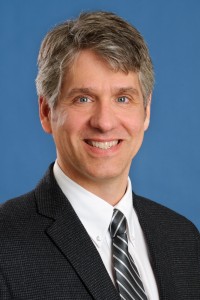 By Robert Frank
www.thesuburban.com
Jean-Marc Juteau likes to think big. The mayor of Laval's Biotech City has taken the lead on what might be a world first: weaving a web of firms that do research for global pharmaceutical giants.
"We have put together a network which brings together contract research organizations (CROs)," Juteau announced last week in an interview. "We'll be able to show off a biotech cluster here that has achieved critical mass. It can do everything from discovery to final testing."
"Our objective is to enable the region's CROs to tap a global market worth $72 billion in 2012—a figure projected to grow 13.6 per cent each year," he said.
"Pharmaceutical companies can't do everything themselves," Juteau explained. "Many of them shut down facilities in the wake of the 2008 [financial crunch]. Instead, they now assign much of their research to subcontractors."
Juteau said that drug companies hire labs to do three types of research for them.
"First is discovering—working with and modifying various chemical compounds," he told The Suburban. "The second is preclinical testing, to ensure than what they have discovered is not toxic."
"The third—and biggest—segment is clinical testing, the final step before a drug is determined to be safe to put on the market," Juteau added.
"Here in Laval, as well as in Montreal, we have a really strong cluster of CROs that do all three kinds of research," he noted. "That's very attractive to biotech and drug companies."
"In Laval alone, we have 18 leading labs, like Algorithme Pharma, CiToxLAB, Coriolis, Ciron and Biotrial, to name just a few. Others, though smaller, are highly specialized in their domains. Some of them can do things that the big firms can't. It's a powerful magnet for the region."
What the Biotech City has done that is unique, is to serve as a catalyst by organizing the many CROs here – not just in Laval, but the whole Montreal metropolitan region – and create a mechanism to showcase its considerable capabilities to the world.
"We've started by using our website to list the CROs and their specialties," Juteau said, "and show where they're located on a map."
"We also are looking at conducting a major event this fall that would bring together the key players in the field," he added, "the CROs and potential clients."
"So far, it has been very well received," he said.
The Biotech City helped to attract some $1 billion in investment in Laval's burgeoning life sciences business sector last year, creating hundreds of jobs and other economic spinoffs.
(function(i,s,o,g,r,a,m){i['GoogleAnalyticsObject']=r;i[r]=i[r]||function(){
(i[r].q=i[r].q||[]).push(arguments)},i[r].l=1*new Date();a=s.createElement(o),
m=s.getElementsByTagName(o)[0];a.async=1;a.src=g;m.parentNode.insertBefore(a,m)
})(window,document,'script','//www.google-analytics.com/analytics.js','ga');
ga('create', 'UA-45892555-1', 'robertfrankmedia.blogspot.com');
ga('send', 'pageview');
Jean-Marc Juteau