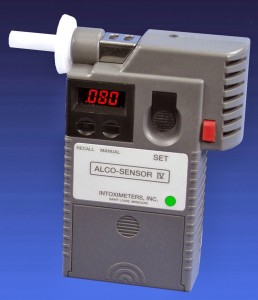 By Robert Frank
www.thesuburban.com
To deter the danger of overindulgence, Laval Police have already conducted three roadblocks in different parts of the city to screen drivers for drug and excessive alcohol consumption.
Six of the 242 drivers they stopped during a Dec. 7 roadblock, were charged with infractions: one for driving under the influence; four for cannabis possession and one for assaulting a police officer.
Laval drivers proved more prudent during another, Dec. 12, sweep. Of 602 drivers screened during the roadblock, none were cited with any offence.
"We intend to continue [conducting similar roadblocks] throughout the holiday period," said Sgt. Jean. "Some of them will be conducted on bridges linking Laval with Montreal and the North Shore, in cooperation with neighbouring police forces."
Laval Police have also heightened patrols in and around popular malls like Centre Laval, Carrefour Laval and Galéries Laval.
"We want to ensure that traffic remains as fluid as possible," explained Sgt. Jean, "and respect handicapped parking spaces and keep clear of emergency lanes reserved for fire trucks and ambulances. People also shouldn't leave presents in their cars to tempt would-be thieves. Inside, we'll be working to prevent armed robberies and shoplifting."
"Merchants need to remain vigilant, particularly if they make cash deposits late at night," he added. "We'll be more visible so if anyone has any questions or problems, they should approach one of the officers on foot or—if weather permits—bicycle patrols at the malls."
Laval Police alcohol detector device
(function(i,s,o,g,r,a,m){i['GoogleAnalyticsObject']=r;i[r]=i[r]||function(){
(i[r].q=i[r].q||[]).push(arguments)},i[r].l=1*new Date();a=s.createElement(o),
m=s.getElementsByTagName(o)[0];a.async=1;a.src=g;m.parentNode.insertBefore(a,m)
})(window,document,'script','//www.google-analytics.com/analytics.js','ga');
ga('create', 'UA-45892555-1', 'robertfrankmedia.blogspot.com');
ga('send', 'pageview');