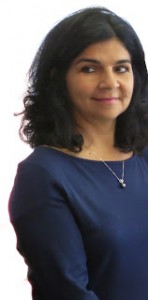 Meet your new city councillor
By Robert Frank
www.thesuburban.com
Well-known member of Laval's Greek community, Chomedey's Aglaia Revelakis who has for decades campaigned for politicians like Thomas Mulcair, Michel Dupuis and Mary Deros, has gone on to win big, her first time running for office. Almost as many Chomedey voters cast their ballot for her as all her opponents combined.
"Without working hard, you don't get results. I spent five to six hours a day going door to door to meet citizens during the campaign," she told The Suburban. "I got very positive feedback."

"I have planted my roots in Chomedey for the past 30 years," said Revelakis, who is manager of the Manoir Laval seniors residence, which is home to more than 100 elderly Laval citizens.
"I've worked in lots of community organization like the
CLSC Centre de Sablon
and the
Cité de la santé
super hospital—plus various political organizations, so people knew me. That made it very easy to gain their confidence and enlist their support, Nov. 3."
"I plan to meet Mayor Demers to discuss how we can all work together for the benefit of Chomedey citizens," she continued. "As their elected councillor, if there is anything that they need to discuss, they can feel free to contact me any time."
"We intend to grow the Action Laval team in anticipation of the next election," Revelakis concluded. "Our candidates lost by very few votes. We want to assure Laval voters that we'll be around for the next election, as we rebuild and go forward to win, four years from now."
Aglaia Revelakis
(function(i,s,o,g,r,a,m){i['GoogleAnalyticsObject']=r;i[r]=i[r]||function(){
(i[r].q=i[r].q||[]).push(arguments)},i[r].l=1*new Date();a=s.createElement(o),
m=s.getElementsByTagName(o)[0];a.async=1;a.src=g;m.parentNode.insertBefore(a,m)
})(window,document,'script','//www.google-analytics.com/analytics.js','ga');
ga('create', 'UA-45892555-1', 'robertfrankmedia.blogspot.com');
ga('send', 'pageview');