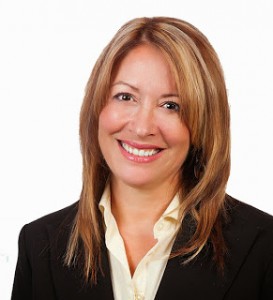 By Robert Frank
www.thesuburban.com
Mayoral candidate Jean-Claude Gobé announced the remainder of his Action Laval party's slate of candidates for city hall at a news conference last week.
Danielle Sawyer will carry the party's banner in Fabreville. The move ended speculation that Mayor Martine Beaugrand might join the Action Laval team.During her first city council meeting as interim mayor, Beaugrand indicated that she did not plan to campaign for mayor in November. She said that she prefers to run again in the Fabreville district that she had represented until the end of June, when Duplessis' surprise departure catapulted her into the mayor's chair.
Sawyer is no newcomer to politics, having served as press secretary to former Quebec deputy premier Michelle Courchesne.
The balance of the Action Laval slate is well-represented by members of Laval's burgeoning cultural communities. A third of the ticket is of Italian origin, and members of Laval's Greek and Lebanese and Haitian communities are also included. Only four women appear on the 21-member candidate list.
The announcement also flagged the quiet departure of world judo champion Julius Bute from the Action Laval fold. Most of Laval's five municipal political parties have experienced defections, but Bute's exit was the least-publicized departure so far. Gobé has tapped Paolo Galati to replace the polyglot Romanian in St. Vincent de Paul district.
Indeed, Gobé reserved the limelight for his environmental platform during last week's news conference.
Among the provisions, municipal infrastructure would be subject to an environmental audit if Action Laval is elected. The city's would assess all of it buildings' energy-efficiency and analyze what steps would be needed to make them more efficient.
Action Laval also committed to installing recycling bins in all city parks, and to make an effort to collect biofuels from urban trash.
Danielle Sawyer served as press secretary to Quebec deputy premier Michelle Courchesne.
(function(i,s,o,g,r,a,m){i['GoogleAnalyticsObject']=r;i[r]=i[r]||function(){
(i[r].q=i[r].q||[]).push(arguments)},i[r].l=1*new Date();a=s.createElement(o),
m=s.getElementsByTagName(o)[0];a.async=1;a.src=g;m.parentNode.insertBefore(a,m)
})(window,document,'script','//www.google-analytics.com/analytics.js','ga');
ga('create', 'UA-45892555-1', 'robertfrankmedia.blogspot.com');
ga('send', 'pageview');