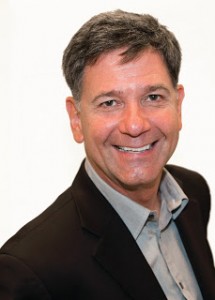 'The kid from St. François' expected to announce rainbow slate
By Robert Frank
www.thesuburban.com
Lifelong Laval resident Guy Landry is offering Laval citizens another option when they go to the polls to select a new mayor, Nov. 3.
Elections Quebec officially approved his application, July 16, to form a new municipal political party: Nouveau parti des lavallois.
"At the time when [former mayor, Gilles] Vaillancourt resigned in Autumn 2012, I wasn't very inspired by the two other political parties that existed at the time," Landry told The Suburban in an interview, "so I decided to found a new party."
"When I made my decision, there were only three parties," he said.
"Now there are many candidates," Landry acknowledged. "That's good for democracy. We will be able to distinguish ourselves from one another and really explain to citizens our vision [for Laval]. That will give them a clear idea what they're voting for."
The Ste. Rose businessman said that he has founded seven companies over the years, and currently runs the web design firm sabec.com.
"I'm a kid from St. François," he said of his upbringing. He later served on the board of several community organizations, including the chamber of commerce and the CMTL community television service. He also did as stint as vice-president of the Laval Symphony Orchestra.
Landry got his first taste of municipal politics when he helped his mother campaign for city councillor in 1989 on mayoral candidate Jean-Paul Théoret's
Renouveau de Laval
party ticket.
Four years later, he campaigned to get himself elected as a member of Marché 440 owner Jean Rizzuto's Option Laval party.
"I gathered that there was nothing that we could do to defeat Mr. Vaillancourt," he recalled. "He had a very good organization and, in the wake of [recent revelations before] the Charbonneau Commission, we now know how he won those elections."
"Mr. Vaillancourt included a good balance of men and women on his council, but it's overwhelmingly white and Québécois [de souche]," he observed, "save for Basile Angelopoulos (Chomedey) who's Greek, and Madeleine Sollazzo (Val des Arbres), who's Italian."
Landry is expected to unveil a slate of candidates, later this week, who more closely reflect the city's milieu.
"We want a team that represents the society in which they live," he emphasized, "whether they be black, Italian, Greek or South Asian."
Landry is also the only candidate who has advocated term limits for elected representatives, to prevent politicians from developing entrenched fiefdoms.
Like his opponents, he underscored the importance of transparency to restoring probity to municipal affairs.
He told The Suburban that he wants to transform newly hired ombudsman Nadine Mailloux' part-time job into a full time position (see accompanying report).
"[Former mayor, Alexandre] Duplessis gutted the ombudsman service," he complained. "We need a full-timer who can assess citizens' complaints independently from an objective standpoint."
Laval's auditor general's office is another mandate that Landry wants to overhaul.
"The auditor general told me that he doesn't have the power to conduct a sufficiently thorough audit," he reported. "We need to revise the city's statutes to permit him to verify all the books of big organizations as well as para-municipal bodies. We don't want favoritism in certain areas."
"Ultimately, we have to reestablish a good, clean management framework at city hall," he concluded. "For too long, city staff had to cope with working for a dictator. [Mayor] Vaillancourt ran the city solo. He implemented policies and procedures that ensured everything passed through him, so civil servants couldn't do their work properly."
Guy Landry
(function(i,s,o,g,r,a,m){i['GoogleAnalyticsObject']=r;i[r]=i[r]||function(){
(i[r].q=i[r].q||[]).push(arguments)},i[r].l=1*new Date();a=s.createElement(o),
m=s.getElementsByTagName(o)[0];a.async=1;a.src=g;m.parentNode.insertBefore(a,m)
})(window,document,'script','//www.google-analytics.com/analytics.js','ga');
ga('create', 'UA-45892555-1', 'robertfrankmedia.blogspot.com');
ga('send', 'pageview');