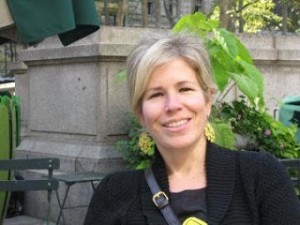 Search starts for new top municipal mandarin


By Robert Frank
www.thesuburban.com
Laval has signed a five-year contract with lawyer and conflict resolution expert Nadine Mailloux to serve as ombudsman for Quebec's third-largest city.
According to city spokeswoman Nadine Lussier, Mailloux—who hitherto served as ombudsman for CSSS Jeanne-Mance in Montreal—will start her new job Sept 3.
"There will be a city council meeting that evening, so she will probably probably be introduced to the public on that occasion," Lussier told The Suburban. She said that Mailloux is currently on vacation and unavailable for interview.
The post has been vacant since former Mayor Alexandre Duplessis moved to oust her predecessor, Diane Lemelin, at the Jan. 14 city council meeting.
A week earlier, Lemelin had issued a report alleging "systematic violations" of the law at city hall. A senior civil servant subsequently told The Suburban that top civil servants had attempted to compromise the ombudsman's independence by placing the office under the authority of the city's director general Gaêtan Turbide.
Duplessis, Turbide and his deputy, Jean Roberge, have all since resigned.
Duplessis quit after he complained to police that two sex trade workers had tried to extort him. He was succeded as interim mayor by Martine Beaugrand.
Turbide and Roberge packed it in after high-profile accusations surfaced earlier this summer that the pair had participated in shady dealings at city hall.
Their departure came two days after the provincially appointed commission that oversees Laval announced that the city had hired Pierre Brochet to succeed Jean-Pierre Gariepy as police chief.
Although Gariepy had told reporters, April 5, that he planned to step down at the end of the year, the municipal commission's decision means that he will depart at the end of August, so Brochet can take over the reins, Sept. 1.
Now, the search is on to fill the positions that Turbide and Roberge vacated.
"A search for successors will start in the near future to replace at least one of those individuals," municipal commission spokeswoman Sylvia Morin told The Suburban. "Whether the process will be complete by [the upcoming municipal election on] Nov. 3 remains unclear."
She explained that the city engages a professional headhunter to conduct executive searches, and that candidates are interviewed by an independent selection team.
The independent selection committee to identify a new police chief comprised five members, she explained.
"They included Marie Gagnon, who heads the police academy in Nicolet; a retired Sûreté du Quebec (SQ) deputy chief who had headed criminal investigations; the headhunter and former SQ chief Florent Gagné, who now heads the municipal commission," Morin said.
The municipal commission has controlled all Laval's municipal hiring and firing since June 3, when Quebec City placed the city under trusteeship.
Nadine Mailloux
(function(i,s,o,g,r,a,m){i['GoogleAnalyticsObject']=r;i[r]=i[r]||function(){
(i[r].q=i[r].q||[]).push(arguments)},i[r].l=1*new Date();a=s.createElement(o),
m=s.getElementsByTagName(o)[0];a.async=1;a.src=g;m.parentNode.insertBefore(a,m)
})(window,document,'script','//www.google-analytics.com/analytics.js','ga');
ga('create', 'UA-45892555-1', 'robertfrankmedia.blogspot.com');
ga('send', 'pageview');