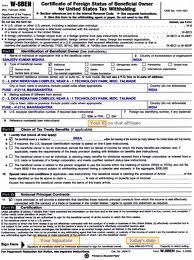 By Tracey Arial
When I first began freelancing for the
Plattsburgh Press Republic
in the United States, no special documentation was required. I invoiced the paper for my work and they paid by cheque. That's not the case now.
Canadian writers who work for American publications now require two things: an ITIN and a W-8BEN. The process allows us to identify ourselves to a friendly foreign tax entity.
An ITIN is also known as an Individual Taxpayer Identification Number. The nine-digit number takes the place of a Social Security Number that U.S. residents or citizens use. The Internal Revenue Service distributes ITINs and the number remains a property of that service. I got mine by paying a fee and filling out a form at a U.S. federal services office in Burlington in a very pleasant day trip that included a visit to my favourite Vermont restaurant. A few weeks later, my ITIN card arrived in the mail.
The W-8BEN form is also called a Certificate of Foreign Status of Beneficial Owner for United States Tax Withholding. I got a copy from the IRS website. Now, every time I work for an American company, I just send them a copy of my W-8BEN. (Note: Here's a link to the form: http://www.irs.gov/pub/irs-pdf/fw8ben.pdf)
The process stems from a tax law passed on January 1, 2001. As of that date, any company must withhold 30 per cent of payments to foreigners as potential tax due. Canada's tax treaty with the U.S. enables Canadian citizens to be exempt from this practice as long as they identify themselves to the IRS, which is what properly filling out the two forms does.
Given that Canada's Income Tax Act (ITA) takes priority over all other pieces of legislation in our country as well, I'm curious to know whether we have a similar process for American writers. If you know whether this is the case, please let me know via the comments below.
Thanks.
(function(i,s,o,g,r,a,m){i['GoogleAnalyticsObject']=r;i[r]=i[r]||function(){
(i[r].q=i[r].q||[]).push(arguments)},i[r].l=1*new Date();a=s.createElement(o),
m=s.getElementsByTagName(o)[0];a.async=1;a.src=g;m.parentNode.insertBefore(a,m)
})(window,document,'script','//www.google-analytics.com/analytics.js','ga');
ga('create', 'UA-45892555-1', 'robertfrankmedia.blogspot.com');
ga('send', 'pageview');