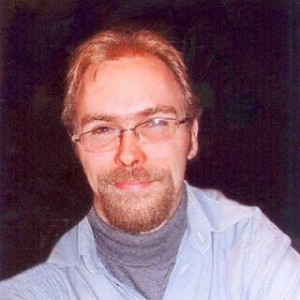 Laval police beat: Thirty laptops burgled, two disappearances
By Robert Frank
www.thesuburban.com
Laval resident Marcel Kirouac appeared in court, March 21, to face criminal charges, after police allegedly found a large quantity of licit and illicit drugs in his home on Le Royer Street in Vimont.
"He was arrested March 20, after 1 p.m.," Const. Nathalie Lorrain told The Suburban. "Investigators found marijuana, cocaine and more than 1,000 speed pills. They also found Viagra. He was selling all this stuff on the black market."
"In addition, they found more than 600 contraband cigarettes, more than $5,000 in Canadian and American cash, and a pellet gun," she continued, adding that Laval's Crown prosecutor laid five criminal charges against Kirouac for trafficking, as well as four for possession and another for violating Canada's prescription drug law.
Junior high hit
Burglars broke into L'Odyssée des jeunes computer lab and made off with more than $50,000 worth of laptop computers, March 21, said Const. Lorrain.
"Around 11 p.m., a few suspects broke the entrance door window, went directly to two computer labs on the second floor, and stole more than 30 laptop computers," she recounted. "They knew specifically what they were looking for and departed without doing any other damage. Detectives will be reviewing Commission scolaire de Laval security camera imagery to determine the description of the suspects."
"It's rare to see thieves leaving with so many computers," Const. Lorrain added. "There were quite a few school break-ins last year, but typically only one or two are taken."
"This theft is much bigger," she noted, warning members the public who might consider purchasing a second-hand laptop computer if they are offered a bargain that seems too good to refuse.
"Investigators will be watching used computer sales," she concluded.

Two men missing
Laval police are searching for two men who went missing on consecutive days, March 19 and 20.
Pascal Parthenais, 37, was last seen at the Cartier metro station on Tuesday, in Pont Viau.
"He might be in the Eastern Townships or the Ottawa region," Laval police wrote on their Facebook page, shortly after midnight, March 24, citing "health problems that lead us to fear for his safety."
They described Parthenais as a 1.8 metre, 70 kg white man with brown hair and blue eyes who wears prescription glasses.
The following evening, March 20, Claude Cappuccilli, 44, left his Laval des Rapides home and hasn't been seen since. In a statement, police likewise expressed concern for his safety, but did not indicate whether the two disappearances are related.
They said that Cappuccilli is a 1.77 metre tall white man with brown hair and eyes who weighs 59 kg with a tattoo on his right shoulder and chest, and that he speaks both English and French
Police are asking anyone with information that might help them to locate either man to call their confidential hotline at [450] 662-4636, or dial 911 and mention file number LVL 130322 064 (Parthenais) or LVL 130321 054 (Cappuccilli).
Police say Pascal Parthenais has shaved his head and grown a longer beard since this photo was taken
Claude Cappuccilli sports at tattoo on right shoulder and chest
(function(i,s,o,g,r,a,m){i['GoogleAnalyticsObject']=r;i[r]=i[r]||function(){
(i[r].q=i[r].q||[]).push(arguments)},i[r].l=1*new Date();a=s.createElement(o),
m=s.getElementsByTagName(o)[0];a.async=1;a.src=g;m.parentNode.insertBefore(a,m)
})(window,document,'script','//www.google-analytics.com/analytics.js','ga');
ga('create', 'UA-45892555-1', 'robertfrankmedia.blogspot.com');
ga('send', 'pageview');