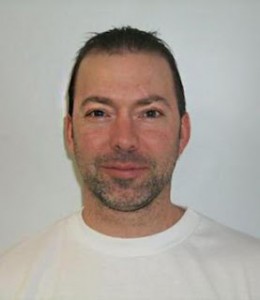 By Robert Frank
www.thesuburban.com
Corrections Canada has lost its second murderer in less than two weeks.
"On Feb. 13, 2013, at approximately 11:20 a.m., Maxime Guillemette, an inmate at the Federal Training Centre, a minimum-security federal institution, escaped during an escorted temporary absence in Chertsy," Corrections Canada spokesman Serge Abergel said in a statement. "He had been serving an indeterminate sentence since March 27, 2002, for second-degree murder."
The disappearance followed hot on the heels of another escape, Jan. 31, when first-degree murderer Raymond Rouette, who had been incarcerated at Sainte Anne des Plaines prison, absconded in similar fashion, slipping away from his escort during a visit to Montreal.
Guillemette, the latest fugitive, is described at 175 cm tall, and weighs 66 kg. He has hazel eyes, brown hair and a scar on his left eye. He sports several tattoos: "East Coast Canada" on his right forearm; a skull and "Ride to Survive" on his right arm; "rebelled" on his left arm; his upper and middle torso sports a dragon; and his middle back features a dragon with a web.
There have been a string of escapes from Laval's leaky correctional institutions during the past year.
During the first week of October alone, three prisoners succeeded in slipping away from federal prisons in Laval over a 10-day period, including murderer Gilles Meloche—who simply walked through an unlocked door at Montée St. François prison and made off.
Abergel indicated that Correction Canada will be investigating the circumstances surrounding the latest getaway.
In the meantime, he asked that anyone with information about Guillemette's whereabouts to contact police without delay.
Murderer Maxime Guillemette latest to partake in Laval prisons' string of winter getaways.
(function(i,s,o,g,r,a,m){i['GoogleAnalyticsObject']=r;i[r]=i[r]||function(){
(i[r].q=i[r].q||[]).push(arguments)},i[r].l=1*new Date();a=s.createElement(o),
m=s.getElementsByTagName(o)[0];a.async=1;a.src=g;m.parentNode.insertBefore(a,m)
})(window,document,'script','//www.google-analytics.com/analytics.js','ga');
ga('create', 'UA-45892555-1', 'robertfrankmedia.blogspot.com');
ga('send', 'pageview');