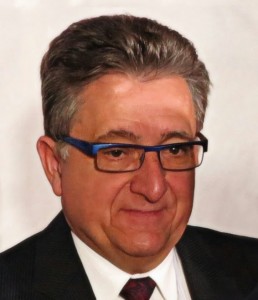 By Robert Frank
www.thesuburban.com
Vimont citizens have given a solid mandate to Jean Rousselle. Support in the riding for the retired Laval police officer was so strong that he garnered enough votes to return him to Quebec City within less than a half-hour after the polls closed at 8 p.m.
As The Suburban went to press on Monday evening, Rousselle had earned 50.58 per cent of the vote, outpolling all of his opponents combined.
Expect better ambulance service in Laval soon. Rousselle took a great deal of interest in health care during the month-long campaign—the Cité de la santé superhospital is in his riding—and repeatedly expressed his dismay during the election campaign that often there is not a single Urgences santé ambulance anywhere on Laval territory.
In contrast, Parti québécois runner-up Jean Poirier ran a distant second, and had earned the confidence of less than a quarter of Vimont voters, with just 24.61 per cent of the vote at press time.
Coalition pour l'avenir du Québec candidate trailed even further, with half the votes of his PQ opponent at 17.95 per cent at press time.
Québec solidaire candidate Janina Moran and Green Party's Andréanne Demers proved to be fringe candidates in Vimont, with just 4.22 per cent and 1.04 per cent of the vote respectively.
(function(i,s,o,g,r,a,m){i['GoogleAnalyticsObject']=r;i[r]=i[r]||function(){
(i[r].q=i[r].q||[]).push(arguments)},i[r].l=1*new Date();a=s.createElement(o),
m=s.getElementsByTagName(o)[0];a.async=1;a.src=g;m.parentNode.insertBefore(a,m)
})(window,document,'script','//www.google-analytics.com/analytics.js','ga');
ga('create', 'UA-45892555-1', 'robertfrankmedia.blogspot.com');
ga('send', 'pageview');
Jean Rousselle
(Photo © Robert Frank)